Custom - Crafted
Forever Memories
Your Child's Drawings Preserved For A LIFETIME
Creativity Celebrated; Imagination Cherished
As parents we all receive an abundance of art and drawing pieces from our children. How about showing your child JUST how much you love their designs, by wearing their art - transformed into designer jewelry items - with pride

Forever Drawn carefully turns your child's drawings into bespoke, handmade jewelry. Our custom necklaces, bracelets, and keychains are a wonderful memento of your child's creativity, imagination and love.
Simply turn your children's art into jewelry. A token to keep with you always, or an amazing personalized gift for your mother or grandmother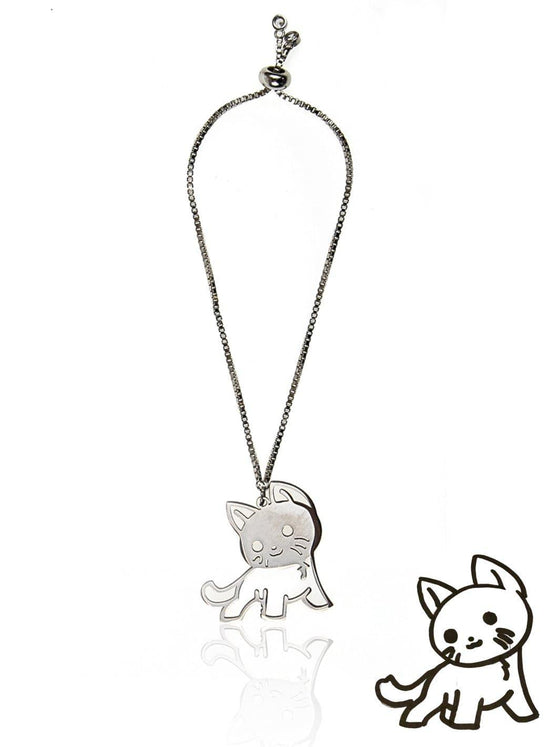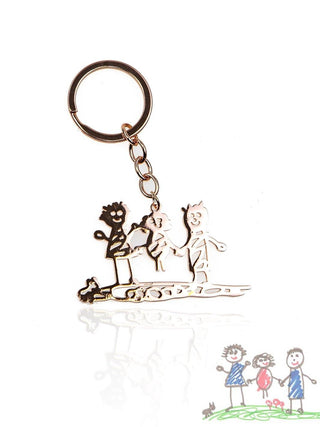 Endless Love
Cherished Moments
Preserve your child's drawings and imagination with our handcrafted bespoke jewellery

All pieces are crafted from hypoallergenic stainless steel and are available in Silver, 18k Gold and 18k Rose Gold plated materials of the highest quality and design

The perfect heart-warming gift for mums and grandmothers! Or even a design your child has done and would like transformed for him/herself
ORDER NOW
Carefully Hand-Crafted
Made with Love
After you process your custom order by submitting your child's design or piece of art, our team of dedicated designers and jewellers will transform it into a cherished Forever token of creativity

Purchase your custom necklace, bracelet, or keychain today and wear your child's art with pride
ORDER NOW
Gift Ready Packaging
Thoughtful Present
Whether you're buying a custom Forever piece for a parent, grandparent, or preserving your child's art for yourself, your purchase will be delivered in our eco-friendly, beautiful packaging and is gift ready!
ORDER NOW
How to Order
Create Your own Forever Memory Today
Not Sure What To Get?
Purchase a Heartfelt Gift Card
Our digital gift-cards give your parent, grandparent or loved ones the freedom to choose their own bespoke Forever piece copied and created from the design and specifications of their choice
See Options
Testimonials
I am so happy with my order and I couldn't believe that the necklace will be so close to the original picture of my child. These memories will last forever. I would definitely recommend you to my friends and to them who is doubting, if it is worth to order. IT IS!!! Thank you FOREVERDRAWN team! I am glad that I saw your advertisement and followed the link. You have the nicest support team!

Anna
This is one of my favourite drawings created by my 7 year old, that unfortunately got damaged by her drink bottle in her school bag. I am so grateful to the Forvever Drawn team for turning this into something beautiful that I can keep forever. Great quality, good price and fast delivery. Will purchase again.

Elise Lopala
Absolutely thrilled! I loved the idea of having my kid's art as jewellery and thought I'd just do it to have little mementos. However I have to say honestly they're so fab that I've actually put the keys on my key ring and have put the cat onto a black leather strap for around my neck. I've had so many comments about the cat and it really does look like a designer piece! No doubt my kids are amazing artists but the transformation into jewellery is first class!!

Linda
Featured Monthly Submissions